---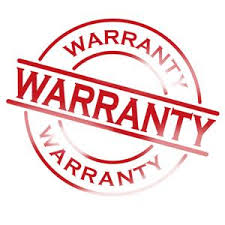 We stand behind our work with extensive warranty coverage
For an initial period after purchase, AEA offers free shipping and no-cost repairs should your product require warranty repair.
We warrant the product to be free from defective materials and workmanship for an initial no-cost repair period from the date of purchased based on your service level, if properly used and maintained. If the product proves defective in either material or workmanship, AEA will repair the product at no charge for shipping, parts or labor during the initial no-cost repair period. Most non-warranty issues with your product should be repairable through support (1-800-279-3831) or by contacting aeaaudio@gmail.com.
After the initial no-cost repair period, all repairs are performed at a fixed cost of $250 for the remainder of your warranty period. This fixed cost repair service includes free shipping to and from AEA, the cost of replacement tubes and all other parts and labor costs as necessary.
Gold Level Warranty – 6 months of initial no-cost repair warranty, with an additional 5 years of fixed cost repairs
Limitations on Warranties
These limited warranties do not cover failure of the product resulting from improper installation, misuse, abuse, accident, neglect, mishandling, or wear from ordinary use or environmental deterioration.
These limited warranties do not cover repairs of physical damage or consequential damage to other components which may result for any reason from physical damage. Physical damage repairs will be quoted separately on a case by case basis.
Transfer of Warranties
All warranties are fully transferable. The new owner of your amp will be able to enjoy the security of the remaining duration of your warranty.
All items in our "FOR SALE" section are also covered by a 14-day Money Back Satisfaction Guarantee.
If you are not satisfied with your purchase, you may return it for a full refund, less return shipping costs. Simply contact us for a return authorization number and we will send you a prepaid return shipping label. Refunds will be processed within 14 days of us receiving your item. Products must be returned in the same condition as received, and in the case of amplifiers, in our shipping carton with proper packaging.
*All amplifier returns, whether for service or refund, must be in the original shipping carton provided by AEA.
There is an additional $85 charge to have a new custom built shipping carton sent to you with a prepaid FedEX return shipping label.