Want the "absolute sound" at a reasonable price? Let us turn your vintage tube amp into a classic masterpiece!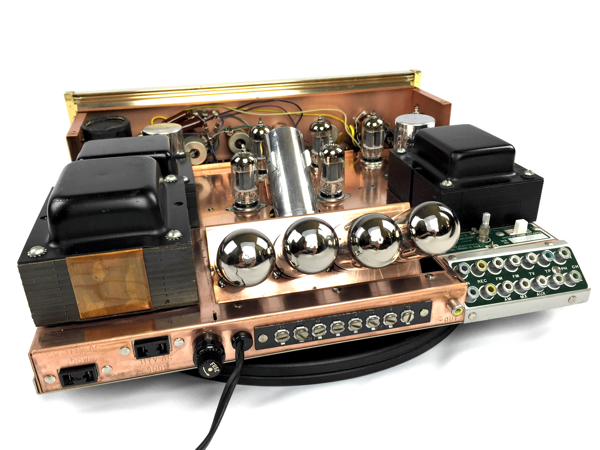 ---
"Forget everything you've read or imagined over the past 20 years—vintage tube gear does not necessarily sound rolled-off, soft and woolly, or fuzzy… It is serious high-end audio, and offers a bouquet of endless multilayered soundscapes, pinpoint and holographic images, startling frequency response, and exceptional pace, rhythm, and drive. It's what we look for in our hobby, and it's been here all along…"

Stereophile Magazine
AEA's Expertise
AEA has a very special history related to vintage tube amps: Saul Marantz and Avery Fisher were both members of our Advisory Board in the late 70's.  These giants of the tube era personally shared technical insights with us that are reflected in how we restore and modify vintage gear, as well as how we design new gear.
We go well beyond the typical amplifier "recap/servicing." Our years of experience and attention to detail give us the ability to completely transform your vintage amp. From ultrasonic corrosion removal to our list of performance upgrades, your amp will not only look beautiful, it will sound beautiful — becoming an asset that appreciates in value.
Have questions about how our services will work for you?
Call us! Toll free @ ​800-279-3831 
Or e-mail us at: AEAaudio@gmail.com
Our "sales@aeaaudio.com" email address is temporarily down, so please use the "AEAaudio@gmail.com" email address. Sorry!